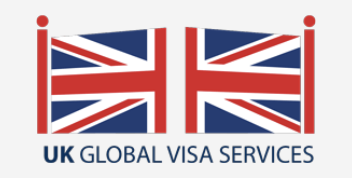 UK Global Visa Services
Reviews (2)
Donald
Netherlands
i am so happy that trusted thi...
i am so happy that trusted this company.they never leave me without help. quickly collected mine documents and we started work . they helped me with searching a job in UK. and all process was quick and easy.
TradeHUB TradeHUB
Czech Republic
I am glad I decided to contact UK GVS
I am glad I decided to contact UK Global Visa Services for help! I already got one "declined" visa in my passport, so this time, I needed professional help, and I made the right choice with UK GVS! They collected with me all the necessary documents, were always there to answer my questions and guide me through the process every step of the way. I recommend them without questions if you need top-notch immigration specialists!
About UK Global Visa ServicesInformation written by the company
Our team of immigration advisers at UK Global Visa Services specialize in facilitating all different types of immigration pathways. No matter whether you're applying for a temporary visa or you're on a path to securing permanent residence here in the United Kingdom. We will be able to make your immigration dreams come true and guide you through a successful application process no matter where in the world you are currently located! Our team of professionals are dedicated to excellence, upholding the highest quality of customer service and successfully optimizing the outcome of every application we handle. We make sure our employees have access to the most up-to-date pieces of information in order to provide you with an efficient and stress-free journey. Here at UK Global Visa Services, we work with the best in the industry. We exclusively subcontract fully authorized advisers. These are consultants of good standing, certified by the Office of the Immigration Services Commissioner (OISC). This is your utmost guarantee that your application will be handled by experts! Our advisers have the proficiency, knowledge and expertise that is required, to ensure you have the highest possible chance of a successful immigration process. With 25 years of experience in the field of law and immigration, our consultants have what it takes to advise, guide, and accompany you on your journey. We're here to ensure optimal visa application routes and the highest level of success through whichever process is the most suitable for your specific case. Visa application procedures to the United Kingdom can seem incredibly complex and confusing for almost anyone, as they must follow and comply with various requirements, point assessments, rules, and regulations. Any failure to properly fill out a form, submit required information, meet the threshold requirements, or reach the desired points level can result in automatic refusal of the visa application. Moreover, the wide variety of UK visas and programs can make even the very first step of finding the right visa for your unique situation a challenging, albeit critical, task. This is where UK GVS steps in and eliminates the hassle. We utilize our years of experience and knowledge to help you achieve your final goal – successfully moving to the United Kingdom with an approved visa. We have successfully helped, advised, and guided our clients with all the different kinds of immigration visas and cases. We will be happy to help you turn your British dream into a reality. GET SUPPORT FROM CERTIFIED PROFESSIONALS We know exactly what it takes for you to succeed. Our team of consultants is proficient in the complexities of the legal and logistical aspects of the UK immigration process. Our consultants operate under the direct supervision of the Office of the immigration Services Commissioner (OISC). The Office of the immigration Services Commissioner regulates immigration advisers, ensuring they are fit, competent and act in their clients' best interest. OISC is a governmental body sponsored by the Home Office of the United Kingdoms. Whether you're in pursuit of permanent residence in the United Kingdom, studying at one of Britain's world-renowned universities, starting a business, or simply want a new future for you and your family, United Kingdom Global Visa Services has your back: Investor, Business Development and Talent Visas Long-Term Work Visas Student Visas Short-Term Work Visas Standard Visitor Visa WHERE AND WHO WE ARE UK GVS is located in the city of Bristol and assists clients worldwide. We believe in a personalized and tailored service taking into account the unique personal needs of each specific and unique case, as we help you navigate the bureaucracy required to fulfilling your dream of immigrating to the United Kingdom.
Contact Information
Castlemead, Lower Castle St, Castlemead
Bristol BS1 3AG
United Kingdom