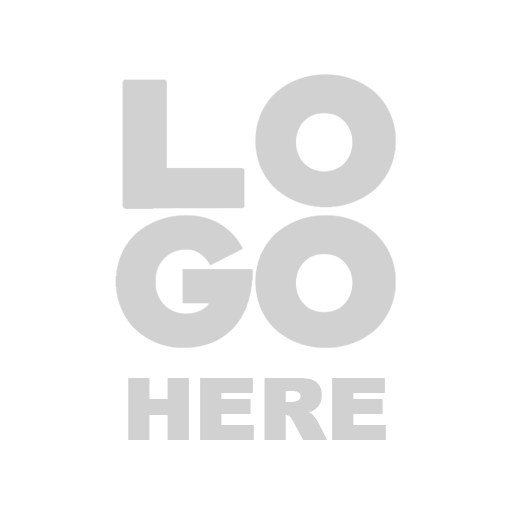 UIS Australia
Reviews (12)
Carlota Fisher
Philippines
I want to thank UIS Australia
I want to thank UIS Australia for all the work, help and guidance for getting our PR. At the point when we came to you, we were apprehensive and clueless about the visa process. However, you made sure that everything was explained to us clearly, that our papers our on par and submitted on time, and that nothing gets overlooked. We really appreciate everything!
Alex Rotter
Serbia
My visa was approved
UIS Australia has made their name in the business because of the sort of services they give. They did an amazing job with my case and it's thanks to them that my work visa was approved! I'm very very happy and thankful!
Smith
United States
After getting in touch with UI...
After getting in touch with UIS Australia they helped me fix up my application and get it approved. They were able to do so because of their great customer service, which is what made them stand out among all the other companies I tried before. I absolutely recommend them!
Ava Sophia
United States
So far it has been a good expe...
So far it has been a good experience with the UIS Australia team. I contacted them for help regarding my student visa and they provided me with a case manager who is handling my case.
John Willey
United States
I was offered a job in Austral...
I was offered a job in Australia but had to delay joining because of the visa process. Fortunately, UIS helped me out with applying for one. They handled everything in a timely manner and always followed with me to make sure we're on schedule. I couldn't be more grateful than I am right now.
Suzan
Malaysia
With good services and a group of people
With good services and a group of people who know what they're doing, Uis Australia is an organization you should consider for your visa needs!
Liz
United States
Visa process
My sister lives in Sydney and I wanted to visit her and wanted to work from there for some time and for that I applied for working holiday visa. UIS Australia helped me with everything related to the visa process. It was a nice experience and I got approved!
Denisa peccisone
Russia
Cool assistance
I am happy with the assistance I got from UIS Australia. People I worked with all through the process were extremely supportive to me.
Mary Smith
Romania
I am an aspiring student who h...
I am an aspiring student who has always wanted to study in Australia. I applied for my visa through UIS Australia after trying countless times myself. They were a big help!
Austin
Russia
After struggling with the proc...
After struggling with the process of applying for a visa, I was looking on Google and found UIS Australia. They helped me through every step until my visa got approved.
Maria Knot
Russia
Quality work by an experienc...
Quality work by an experienced team. I had a good experience with UIS Australia.
Mark adair
U.S. Virgin Islands
I highly recommend your services!
UIS Australia's immigration team were extremely helpful in my application process for a work visa. It took a long time and had some personal issues in between that forced me to postpone for a while, but everyone was very patient and understanding and picked off quickly from where we stopped. I really appreciate all the help you've given me and I highly recommend your services!
About UIS AustraliaInformation written by the company
We, at UIS Australia, are a team of immigration consultants committed to facilitating our client's main objective of receiving a permanent residence visa to Australia. Our professional team of consultants are dedicated to excellence and aim to uphold the highest quality customer service. We make sure to have the most up-to-date information to prevent unnecessary delays on your journey. UIS Australia works exclusively with fully authorized Regulated Australian Immigration Consultants. These are consultants of good standing, certified by the Office of the Migration Agents Registration Authority (MARA). We hereby guarantee that our consultants have the experience and expertise to advise, guide, and accompany you on your journey, to ensure you get the highest possible chance of success. Australia immigration is challenging for many future immigrants, as they must follow and comply with various requirements, point assessments, rules, and regulations. There is a wide variety of Australian visas and programs. The first step of finding the right visa for your unique situation can be a challenging task. This is where UIS Australia steps in and takes away the hassle. Using our years of experience and expertise to achieve your final goal – successfully moving to Australia with an approved visa. We have successfully helped, advised, and guided our clients with all the different kinds of immigration visas and cases. We will be happy to help you turn your Australian dream into reality. GET SUPPORT FROM CERTIFIED PROFESSIONALS We know exactly what it takes for you to succeed. Our team of consultants is proficient in the complexities of the legal and logistical aspects of the Australian immigration process. We operate under the direct supervision of the Migration Agents Regulatory Authority (MARA). Whether you're in pursuit of Australian permanent residency, with to study at one of Australia's world-renowned universities, start a business, or simply want a new future for you and your family, UIS Australia's consultancy has your back: General Skilled Migration Visas Business Visas Student Visas Tourist / Visitor Visa Family Visas Working Holiday Visas Temporary Work Visas WHERE AND WHO WE ARE UIS Australia is located in the city of Adelaide, in the Australian region of South Australia. We believe in person-to-person service and take into account the unique personal needs of our clients, as we help you navigate the specific bureaucracy required to fulfilling your dream of immigrating to Australia.
Contact Information
91 King William Street, Adelaide, SA 5000, Australia
Adelaide
Australia